BECOME A MEMBER AT ONE OF THE
BEST 9-HOLE GOLF COURSES IN WESTERN MASSACHUSETTS!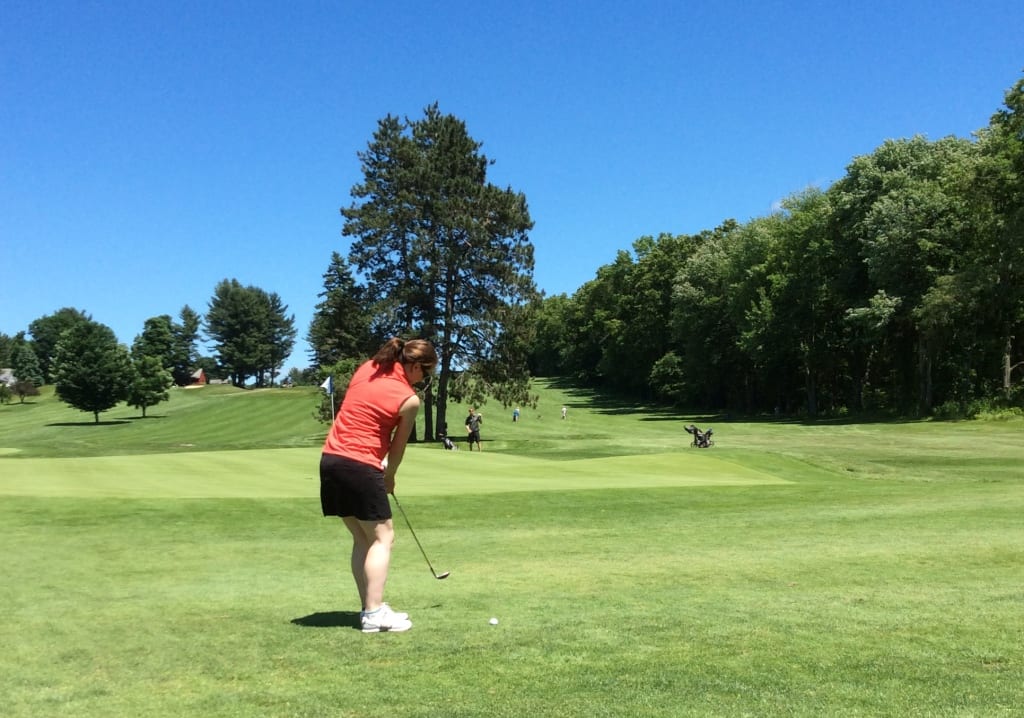 The good word of our current members is a successful means to recruiting new members for this season.  If you have people that are interested in joining, please bring them by the course and have them play a round of golf with us.  Below is the New Membership Program for this year.
New Member Special:
$600 for Single
$900 for Family Membership
If you were a new Fall member, your Fall membership fee will be applied as a discount toward the standard membership dues.
Enjoy the benefits of being a member at Amherst Golf Club:
No initiation fees to become a member,
No tee time needed, just come and play,
There are many leagues to play in, including:

Women's Leagues Tuesday Morning & Thursday Nights,
Men's League on Tuesday afternoon and evening,
Senior Men's League on Wednesday Morning,
Mixed League on Monday evenings,

Regular tournament play throughout the golf season,
A membership community that is friendly and welcoming to new members,
A quality golf course with great greens maintained by Superintendent Carl Teschke and crew, and
Golf Lessons with PGA Pro Dave Twohig.  Dave also has Junior Camps in July/August and runs other successful junior programs like Speed Golf for Kids.
Have the prospective member try out the course and see the great value by playing a round and you will see the difference.  After playing a round at Amherst you will want to join, or at the very least, become a regular visitor until such time they can join.   Please pass on the attached announcements to assist you in getting out the good word:
Thank you!
AMHERST GOLF CLUB